Keith R. Lyman LLC
Estate Planning Attorney in Phoenix, Arizona
Schedule a consultation today and let us help define your family's best interests.
Estate Planning for you and your family.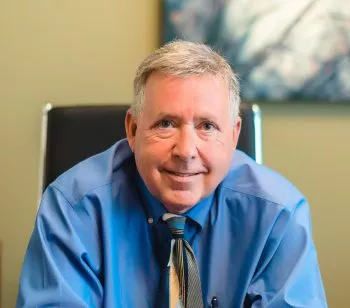 We represent the interests of you and your family
There's no telling what the future brings. We may not be able to predict it, but we can plan for it. The smartest thing you can do to ensure your future and the future of your loved ones is to consult with the legal professionals at Lyman Law Office about estate planning.
You'll sit face-to-face with a lawyer in Phoenix, AZ who cares about you and your concerns, and who will help you plan for your future accordingly.
Our scope of legal expertise includes the essentials of estate planning, such as the formation of wills and trusts, as well as concerns about guardianship, conservatorship and power of attorney in Phoenix, AZ. We'll gladly answer your questions about wills and trusts and will guide you through the process for the right legal outcome for your situation. We are knowledgeable about special needs trusts and work hard to protect disabled individuals and their families to help then qualify for government benefits.
For families dealing with the estate of a recently passed relative, we are your resource for probate law. From administration to litigation, whatever it takes to settle the estate, we're on your side. We represent your interests—especially if you're contesting a will or have a claim to an estate.
We've been tending to the needs of the elderly, disabled and their families for more than 30 years. When it comes to estate planning and providing for your family, experience counts.
We attend and present continuing legal education programs on estate planning and elder law issues. We're always at the forefront of legal changes.

Proudly providing Probate Law,Estate Planning,and Wills and Trust services in Phoenix, AZ and surrounding areas that include:

Scottsdale, AZ




Glendale, AZ




North Phoenix




Anthem, AZ




Maricopa County
Honest & Affordable Rates
Most consultations are free of charge. If your visit with us will incur any fees, we will let you know ahead of time. Our rates are honest and affordable.
Schedule a consultation with us today and get the peace of mind that comes with certainty about the future.